Overhear conversations with your secret AR spy device, find out the secret crime activities, get drawn into Vienna of 2030ies. Inspired by The Third Man and Black Mirror, Lies Under Vienna is an audio adventure game to be played in the city.
Funded by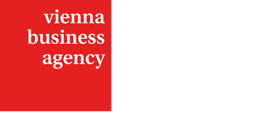 under Digital Realities Call.
This game is part of our iU AR project, funded by the Vienna Business Agency and is currently in the alpha phase.
Your smartphone becomes your AR investigation tool that enables you to scan for clues, collect evidence and hear conversations behind closed doors and under floors. Take jobs through police job portal PowerSerf in the future city of Vienna, analyse crime scenes, and dig deeper into the mystery following the trails of a girl that went missing underground.
News and Tests
Do you want to hear more about Lies Under?
Even better, test the alpha-version?
Then leave you e-mail here!